The best Tumblr alternative is a website that offers similar features and functionality. Tumblr is a very good platform for bloggers to share their content and gain an audience.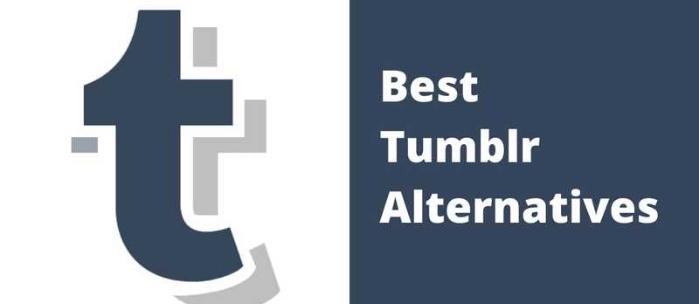 With the increasing popularity of these social media platforms, many people have started looking for Tumblr alternative.
It's a difficult question to answer, because there are so many options out there that it's hard to narrow down to just one.
What is best Tumblr Alternative 2022?
Tumblr is a very popular blogging platform that is used by millions of bloggers. However, it has been reported that Tumblr is not as safe as before and hence some bloggers are looking for alternatives to Tumblr.
This article will help you find the best alternative to Tumblr for your blog.
As you may know, there are many blogging platforms in the market today. This article will help you find the best alternative to Tumblr for your blog.
But here are some of the best alternatives to Tumblr in 2022:
1) Medium:
Medium is an online publishing platform where you can write, share your work, and get feedback from other people. It also has a great curated community with lots of high-quality content on topics like art, design, science, and technology.
2) Blogger:
A Blogger is a type of website that allows people to create their own personal or business website with a blog. It's also where you can share your work and get feedback from other people.
3) WordPress:
A WordPress blog is just like Medium, except it's hosted by the social media platform, WordPress – which means you have access to not only the blogging platform, but a ton of plugins and themes as well.
4) Pinterest:
Pinterest is a website where people can create boards using images they find and the tags they create. From there, you can follow other Boards, like one that might be related to your topic.
5) Ello:
Ello is an alternative to Tumblr, which means it is a social media platform with different features than the original. It's also a great place for artists and creatives to share their work and get feedback from other people.
6)Mastodon:
Mastodon is a popular social media platform that is decentralized and federated. This means it's not really owned by anyone, but the users of the site instead.
7) Sharesome:
Sharesome is a Flickr-like website where people can share pictures and videos and tag them so others know what they're looking at. It's also a great place to share art with other people who might be interested.
8) Ghost:
Ghost is a blogging platform where people can publish their own blogs, design websites, and build apps without actually needing to pay for hosting. The only downside to Ghost is that the platform isn't available on mobile yet.
9) NewGrounds:
NewGrounds is a place where people can share games, design games, and play games with others in the community. The platform is also open source so anyone can contribute to the site.
10) Posthaven:
Posthaven is a social media platform where people can share pictures, videos, and share their thoughts. The site is also easy to use and doesn't require much technical expertise.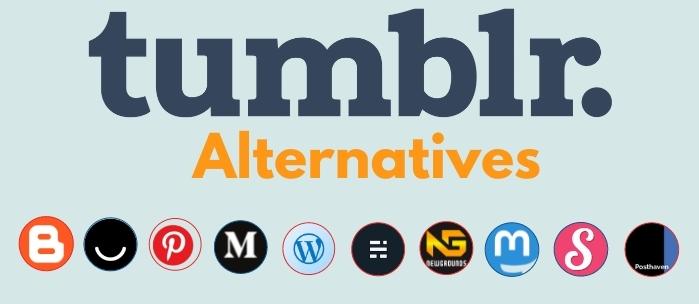 Best Tumblr Alternative For NSFW?
Tumblr is a social media platform with NSFW content. It has been the center of controversy and debate over the last few years. Tumblr has been banned in countries like China, Russia, and Turkey for hosting pornographic content.
NSFW is a term that stands for Not Safe For Work. This term is used to describe sexually explicit material that some people may find offensive or disturbing. NSFW content typically comes from Tumblr but there are other platforms such as Twitter and Instagram that have NSFW content as well.
This article discusses some of the best Tumblr alternatives for NSFW. These platforms have strict guidelines on what they allow on their website and it's up to you to decide if these options are better than using Tumblr or not!
Best Tumblr Alternatives For Free?
The best Tumblr alternatives for free are social media platforms that offer a wide range of features. Some of the most popular ones are Instagram, Pinterest, and YouTube.
While these platforms offer free services and a wide variety of features, there are some drawbacks to using them as your main platform. For instance, their content is often limited to what users can find on the platform itself. Additionally, many people use these platforms for personal use but not for professional use.
Click Here -If you have any questions or talk about this topic, do not hesitate to share the comments.