Snapchat is a popular social media app that allows users to share videos and pictures with their friends. However, if you are using Snapchat for a long time, it might be necessary to clear your cache regularly. If you do not delete the cache on Snapchat, your phone will slow down and your battery will drain faster. In this article, we are going to know what cache is on Snapchat and how to delete the cache.
What is Cache on Snapchat?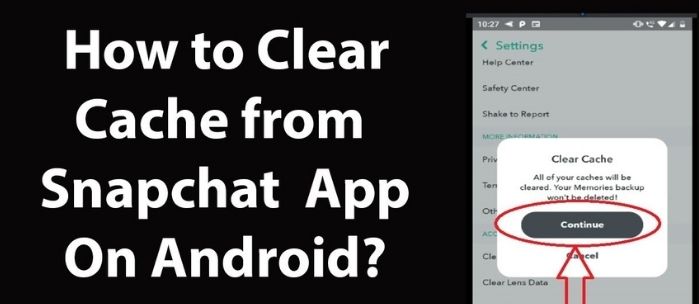 A cache is a temporary storage space on the phone which stores data so that it doesn't need to be retrieved from the internet. This helps make your phone faster and more efficient.
Cache is a temporary storage space on your phone that Snapchat uses to store information while you are using the app. When you open Snapchat, it will load whatever was saved in your cache and then start loading in new content as needed. This helps make sure that everything loads quickly and smoothly when switching between different snaps, stories, or media.
The cache is also used when Snapchat is running in the background while you are using other apps and saving new content to your phone's storage. If your phone runs out of storage space, Snapchat will automatically delete any images from the cache as a way to make room for more information.
Explanation about snapchat Cache memory
The Snapchat cache memory is a storage location on your phone that stores all temporary data. It holds the photos and videos before they are sent to the user. Snapchat is an app that allows you to send photos and videos to friends.
The data stored in the cache memory is not sent until you request it through the app. If a Snapchat user has cached data, they will be able to access their photos, videos, or both before they send them through the app.
Snapchat Cache saves memory, stickers, and Snapchat lenses, as well. The data cached on the Snapchat app will not be deleted until the user deletes it from their smartphone or tablet. If a user deletes all of their cached data, they will need to log back into the app to re-cache it.
Lenses are add-on filters on the Snapchat app that change how a photo or video will look. They can be used by yourself, your friends, or through following other people on Snapchat. Some of these filters can also be found in Sticker Packs and Spectacles lenses. Lenses are not deleted from your smartphone until you manually remove them from the app.
What can we do with Snapchat's cache memory?
When a Snapchat user deletes a photo or video from their camera roll, they are deleting it from their phone. The data is still stored in the cache memory. If someone sends you that photo or video before deleting it from your phone, you will be able to view it again. The cache memory is a temporary storage space that allows your phone to save content that you may have deleted but want to see again.
The images are saved for up to 30 days, so if the person who sent you the photo or video before deleting it from your phone sends it again after 30 days, even if they delete the photo from your phone, they will also be able to view it. Although a Snapchat image or video is deleted from the sender's phone after being opened, when the user loads their camera roll, they will still see that Snapchat photo or video.
How to clear a Snapchat's cache?
To clear a Snapchat cache, users can go into their settings and find the "Clear Cache" button. This will delete all of the cached data on your device. The app also has an option in its settings that lets you delete all of your cached data from other devices you have connected with the app.
When you find the "Clear Cache" button, you can hit this option to delete everything from all devices. Users can also clear their cache from the "Manage Subscriptions" menu found in their app's settings.
How to clear a Snapchat cache for Android?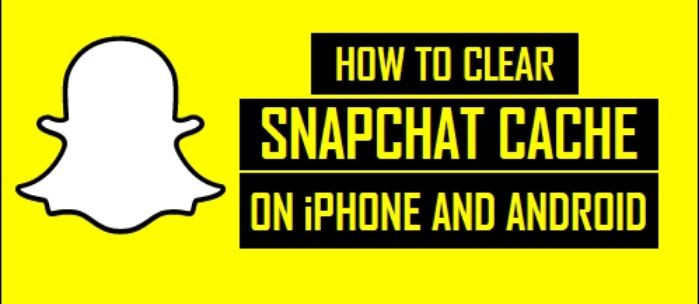 Open your device's Settings
Scroll down and tap on Apps or Applications Manager
Find Snapchat and tap on it
Tap on Storage or Memory
Tap Clear Cache
Select OK when prompted
How to clear a Snapchat cache for iOS?
Open the App Store app on your device
Go to Search, or go to the top right corner and select Search Store
Type in Snapchat and find it in the search results.
Tap on it and then tap Clear Caches.
Frequently Asked Question's
What does clear cache mean on snapchat?
When you clear cache on your phone, it will delete the temporary files and browser data on the device. Most people clear their phone's cache because they believe it will help with performance and speed, but it may have a number of unintended consequences.
Does clearing cache on snapchat delete friends?
Clearing the cache on snapchat does not delete your friends. It deletes old data that is stored on your phone and clears up space for new data.
If I clear cache on snapchat will I lose my streaks?
Clearing cache on snapchat is a way to fix certain problems such as not being able to send snaps, or videos. If you have streaks with someone, clearing the cache will not affect the streak.
We are offering a guest post opportunity to write for us technology and help our readers gain deeper understanding of the latest technology trends. Topics we accept Technology, Digital Marketing, Web Development, Mobile App Development and Business.